Our core expertise…
---
---
Creative Banners is all about creativity; something that takes years of experience to excel and master the skills. Our team has the excellence that comes after years of practice. It has been a decade to remain involved in the creative side of the industry that entails services like:
WordPress Website: Designing and Development
Web Applications: Designing and Development
Graphic Designing: Adobe Photoshop and Adobe Illustrator
There are several other services around the creative domain of the industry which are not included yet; however, we are working on them to add to the list of services.
Our aim is to help all those who have certain or standard ideas to get executed. We deliver the realities to give a wow factor to the client and eventually the world.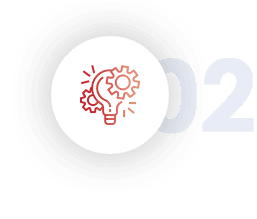 How Are We Doing?
We have taken years to come to this point where Creative Banners can say, we are best in terms of giving creative solutions. Unlike many other companies and agencies, we have strived to thrive today! Even now, when we have transcended towards a successful venture, we strive every day to help clients with excellent and economical creative resolutions.
---
---
126+
Happy Clients
---
965+
Projects Completed
---
2689+
Cups of Coffee Consumed
What our clients say
Do NOT judge us by our own words. Mark the words of our 500+ honorable clients.
Check out Our Happy Clients Gallery
Our work portfolio
We win our clients' hearts by providing exactly what they need – execution, conceptualization, and most importantly consultation before taking the project. Creative Banners find it bogus to charge less than the competitive market rates and make a point of saying we are successful!
Our real success is when the client gives us positive feedback on getting what he was expecting from us. The strategy of the working process is not just to win a project but to deliver it with the best designs; those which are can only be created by us.
We are proud to mention that over the years of experience we have completed more than 500 clients from different parts of the world. We have created everything, from websites to banners and logos. Brochures to the creative templates for the business and advertisement needs.
Below are some of our best inventions. Do check our portfolio out and hire us now!
Our Clients